Smart Digital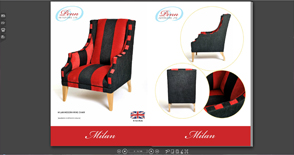 Solutions that don't cost the Earth.
Why Smart Digital?
Smart phones have always been intended for productivity with email, social networking and all-encompassing contact folders. Public demand has caused rapid expansion in other areas, especially in app development. QR code usage has increased by 700% from 2010 to 2011. By 2015, smart phones will be the primary method of customer shopping.
How It works
By simply scanning your unique QR Code (which we can generate) with their smart phone, tablet or computer, your customer's can instantly gain access to your Smart Digital Catalogue or Menu. This stylish app is a catalogue of your products, and with easy to use software, your clients can access your full range in just a few touches. The Smart Digital Catalogue can be saved in their device permanently, so there's no risk of losing a brochure or throwing it away by accident.
We do all the photography and design, and because we produce digital catalogues, if you need to change something it won't cost £1000's to update and print all over again. If you want to print with us too, we are economical and ecological, so publishing has never been so cost effective.
Green Business
Saving money and the environment couldn't be easier, it's about being simple and effective instead of lavish and excessive.
Smart Digital Catalogues are the innovative way reducing your carbon footprint whilst keeping ahead of consumer trends in an increasingly technological world. Consumers want to be ethical, and they also want to use their gadgets to the fullest. Give your business the tools to make an impact on customers in more than one way without impacting your pocket or the Earth.